Oct
14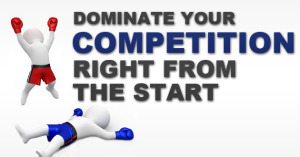 No matter what business you are planning to begin, it is highly likely that a similar business dealing with products similar to yours is already in the market. Business competitors are something that you have to deal with eventually. However, it is not as difficult as commonly perceived. You just need to focus on YOUR strengths instead of stressing about THEIR strengths. If you are competing you have already lost, every action you take should be to Dominate your competition.  How do you Dominate my Business Competitors?
Little Things Matter
Your competitor may be selling their products at a lower price than yours, but this fact should not dishearten you. Find your "niche". Look for that one, small thing to focus on and work hard to improve that. It may be anything from smart delivery options to adhering to a specific customer need. Customers have diverse personalities and you cannot bag all of them. Find your target ones and work on designing strategies to attract them by emphasizing their importance and fulfilling their needs. This way, even in the face of competition, the right customer will remain loyal to you.
Stay Away From Inferiority Complex
For any business to succeed, it is necessary to maintain and persevere with a positive mindset. There may be large scale companies that sell a product similar to yours. Instead of focusing on how small you are or how big they are, it is better to get your creative juices flowing and brainstorm ways to improve the product and customer experience. You have an added advantage because in most cases, the bigger the business becomes, the more complex its systems get. However, by focusing on your goals you can steer clear of negative thoughts easily.
Put Yourself In Your Customer's Shoes
Instead of wasting your time on the competitors' strategies and planning, look at yourself the way others see you. In the business world, this means that you should become your own customer so that you have a better understanding of the product and can brainstorm ways on improving it. Rather than destroying the competition, improve your business and leave them in the dust.
Stay Updated With All The Facts and Figures
Many business owners are so busy in crushing the competition that they do not pay attention to the numbers within their business. The break even analysis, average customer value (ACV), return on investment values are all left to employees. Being a business owner, you need to be fully aware with these facts and figures as this is what will eventually help you recognize opportunities for improvement and growth.
Finally, the biggest thing you can do to improve your market share is to have the BEST CRM strategy. Be in constant contact with your customers and ask them for feedback on your product. Even if you ask a 100, there is a high probability that at least 25% of them will provide you feedback that you can use for your betterment. Getting rid of competition should never be the focus of your business because in reality, you can't. There is no point in wasting time thinking about this. Instead, focus on growing and developing your business professionally so that it keeps pace with advancing technology. You need to be willing to do What Ever it Takes to take your business to the next level. If you feel that you need more pointers on this, feel free to call me on (330)552-8915 and I will be happy to be of assistance!
Dominate Business Competitors was originally published on JF Ventures
Oct
13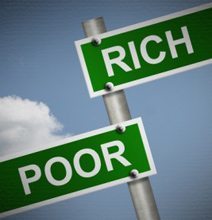 Everybody dreams and most entrepreneurs dream about turning into the next rags to riches story starting with their small business. In order to run a business successfully, you need to have a perfect ratio of three things:
A Dream

A Skill Set to Execute that Dream

Perseverance to face any and EVERY obstacle in your path
Of course, let us not forget a little dose of luck from the Universe. In order to get that, you will need to work on having a positive mindset.
Along with a motivated mindset before embarking in this quest, you need to analyze yourself, your goals and your needs carefully. The practicality of stepping into a business world and establishing strong roots within the market does not happen without prior planning or overnight. Here are a few things to consider.
Where Do You Stand?
Ask yourself this question and answer honestly. Get an accurate picture of your current financial status in mind. Along with having a bank or an accountant friend give you your financial statement, pen down your own list of income, assets, liabilities, debts and expenses. Know how much money is coming in and how much money is being spent. According to this ratio, you can plan your small business strategy.
Get A Clean and Debt Free Slate
With the pressure of debt breathing down your neck, it is extremely risky to begin a new venture. Your first goal should be to keep yourself debt free. This may feel stressful and even unnecessary at times, but debt is something that will eventually result in downfall in the long run. Having the drive to be "debt-free" adds invaluable experience to your skill set. You will learn how to steer clear off debt and if in case a situation like this arises within your small business, implement effective strategies to manage your debt.
Take Baby Steps-Plan Carefully
Prior planning is essential to the success of a business. Even putting aside $100 every week as business capital is a wise move. You can increase this amount gradually, depending on your profit. Make a list of the goals you want to achieve. Then for each goal, write down the milestones you have to overcome. Add a timeline to its achievement. Simply writing down "I want to be a millionaire" is not the right way to go. Success does not come overnight. Imagining a "lift" for your success will never actually appear, train yourself and prepare yourself to climb the ladder step by step to reach the top.
In today's business world, there are a number of rags to riches stories to take inspiration from. What all these successful prodigies have in common is the fact that none of them gave up, even when the biggest obstacles came in their path. Your small business may begin from designing simple advertisements for companies online, but maybe, if you stick to it and work hard, you may end up with your very own agency! The sky is the limit when it comes to starting a small business venture. My advice to you is to invest in your talents! If you need more assistance, feel free to contact me on (330)552-8915 and I will be happy to be of assistance!
From Rags to Riches with A Small Business was originally published on JF Ventures
Oct
10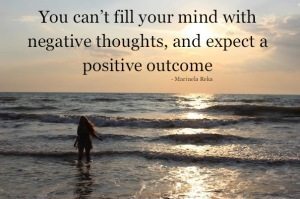 "I do not believe in taking the right decision, I take a decision and make it right." – Muhammad Ali Jinnah
A positive outlook and consistency really has the power to change an entire situation. Your confidence depends on how you perceive a situation and your decision in turn depends on how you take that confidence and mould it into a solution. There are countless studies on the power of thoughts and how they go on to reflect on our lives. Motivational speakers keep emphasizing the need for self-belief and resilience in difficult situations and how they are important for our mental well-being.
The point of it all is to build a society where optimism prevails and creates opportunities for survival and most importantly growth. A business is a key component in this aspect and plays a major role in serving both the community. Therefore compromising this amazing potential with the negativity of your thoughts is in no way going to benefit you. If you do not allow yourself the freedom to make mistakes, you're just limiting your possibilities. Because you don't learn as much from your success, as you do from failures.
You can benefit immensely in the corporate world if you look at the brighter side of things. Here are some strategies to positive thinking that can really help you build self confidence.
Optimism is a choice
You can wither choose to grieve on a failure or take a positive message from it and make it a fuel for your thought process to come up with a better solution. It is simply a matter of choice. People often say that you are born with these traits but our mind is in our control and it can be made to take whichever direction we choose to follow.
You being the captain of the ship need to steer it in the right direction therefore, allow your mind to accept negativity and failure only to help it bring out the winner in you.
Learn to differentiate between 'if' and 'what if?'
'If' usually follows an idea that comes to your mind, a possibility of a solution that could go onto adding quality to life. On the other hand 'what if?' usually precedes a series of thoughts that start from reflecting negatively on a failed outcome to a chain reaction of events that leads to you feeling dejected.
You cannot afford the liberty of self-doubt which is destructive in the literal self of the word. There are people depending on you and your decisions so make sure you lead with confidence and inject optimism in your subordinates as well.
Lower your expectations without compromising your ambitions
May sound like a contradictory statement but let me tell you, this is as much applicable in the business world as it is in daily life. You will not always find success and happiness coming your way, but this must not affect your passion and purpose. Hard work always pays off; it's a simple enough philosophy and holds tremendous truth. The more sincere you are in your efforts the better results you will get. They may not be as quick as you might want them to be, but long-term success requires determination and perseverance which are both the traits of a true leader.
How a Positive Outlook reflects on your Business was originally published on JF Ventures
Oct
06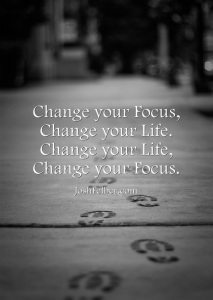 There are many people who come-up with brilliant business ideas that possess every possibility of succeeding but often are seen to fail because of not getting an ideal start. A number of factors contribute to this phenomenon, one of the major ones being not familiar with the dos and don'ts of the business world.
You may think you have what it takes to become an outstanding businessman but it all comes down to how you execute your ideas to create a Successful Business. It's a tough world out there, and your survival depends on how capable you are to deal with crisis and come out a winner. A strong personality, passion for success and open-mindedness for creativity and innovation all sum up to create a successful and sustainable enterprise.
These tips will prove to be useful not only in the initial stages of building your company, but will help you in the long run too.
Create a Winning Business MAP
This may not be the very first step in starting a business set-up but it is the most essential one. So the reason I am starting with this tip is also to emphasize its importance. I can give you numerous examples on how poor planning has contributed to major business failures. In fact, majority of ideas fail in the first 5 years of building a business because they lack a proper game plan.
A business plan not only provides a road-map for you to follow but also helps in communicating with your investors. Starting from your statement of mission it should include your executive summary, the market you are targeting, service offerings, your marketing strategy and all important information that makes up your business.
Build a Stellar Website
You are missing out on a huge potential market if you do not pay attention to the online business. It creates both an opportunity for you to spread your services as well as helps build a reputation therefore, it should not be ignored in your marketing strategy. Always keep the information updated and also try making it more engaging to attract new customers as well as investors.
Another tip is to always provide with a mobile-friendly version of the website. This is the age of Smartphones and people naturally expect to have access to online stores and apps, so make sure you cater to these modern needs.
Learn to deal your own finances
Learning some basic accounting so that you can knowledgably look into your own balance sheet and Cash-flow statement won't hurt. In fact, it will be a very smart move on your part. We're not asking you to take charge of your own accounting; you already have so much to do but being familiar with these statements can help keep your accounts in check and help you settle your finances.
Keep your customers involved
In order for you to create a strong standing and a better reputation you must always keep your consumers engaged through your services and let them know that their opinion counts the most. The market is saturated with so many companies that offer the same services yet there are some that stand-out in the crowd. You can also easily achieve that by creating an interactive customer relationship service or utilize social media and other platforms to add value.
Never let Self-Doubt discourage you
Running a business is not about sitting on a seat and passing orders. Yes you are in-charge but this adds to your list of responsibilities. Many a times you might feel like giving up on an idea or quitting totally. Never let your lack of confidence at these times affect you decisions. Always try keeping a calm head when in face of a tough situation and take it as a challenge that you must meet and overcome. Your team depends on you to lead them forward.
Need help with getting started creating a successful business? Register today Free for the Business Growth Accelerator!
Tips for setting up a Successful Business was originally published on JF Ventures
Oct
02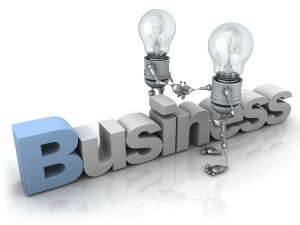 The success of a business is not just about its financial growth. Although it is the ultimate goal, there are other factors that play an important role in tagging a business as successful. There are companies that measure success by the social impact that their product or service has created. On the basis of the good that they do for the society at large and how their products improve people's lives define success for them.
In addition to this, customer and employee satisfaction play a very significant role in making a business successful. Each factor is a representation of the effectiveness of company management. Good service and rapid responsiveness help in creating stronger customer relations. An employee that is satisfied with the employers will show that though the increase in and quality of productivity. Both of these factors are pivotal in sustaining a business which ultimately leads to better financial growth.
To achieve this, there are certain things that should always be paying attention to and are listed here:
1.    Good Organization
Good planning and organization always reflect in your final product. This is one of those factors that are behind majority of the success stories in the business world. Being organized always keeps you on top of things so that you're ready to face every possibility.
2.    Always be ready to adapt to changes
Nowadays, you see innovations happening in every walk of life therefore keeping up with the times, it is always good to adapt the changes that are necessary. This may look to be challenging in the beginning, but is one of the determining factors to ensure survival in this competitive environment.
Being open minded to new technological methods gives way to faster and more efficient ways to perform routine tasks. And adapting them also gives out a message to your consumers who are now more informed than they ever were, all thanks to the internet.
3.    Be ready to face risks
The environment for your business growth is not always going to be favorable. Sometimes you would have to take risks that might not look promising in the beginning yet prove fruitful in future. It all comes down to how good of a decision-maker you are and how well you can assess the situation to turn it to your advantage. This point can be related to the 1st one in the sense that keeping organized and planning things well is going to help you take difficult decisions.
4.    Analyze and Assess thoroughly before taking a decision
This might look in contrast to the previous point but successful business always work by incorporating both of these strategies. We have grown up hearing that 'Practice makes one perfect'. The problem in the business world is, by the time you're done being perfect, you might be out of the race. So, it's always best to analyze every decision that you make and then create your action plan. Keeping records of business plans helps you reflect on them later as well as take future decision based on how the past ones turned out.
5.    Patience, persistence and perspiration…
…makes for an unbeatable combination for success. This quote by Napoleon Hill basically sums up the entire discussion. There are no shortcuts to success. There may be a few instances but long term success requires hard work and consistency and a lot of patience. Giving up when a situation turns unfavorable is not only a big NO for business success but also puts a negative impact on personal development.
If adapted and implemented, these tips can very well prove to be the recipe to your business success.
5 Brilliant Tips to Make Your Business Successful was originally published on JF Ventures
Sep
26
Business Success Coach Josh Felber Hits Amazon Best-Seller List With New Book, "Transform"
Josh Felber recently hit two Amazon.com best-seller lists with the new business book, "Transform," co-authored with best-selling author and speaker Brian Tracy.
Akron, OH – September **, 2014 – Serial Entrepreneur Josh Felber is the President and CEO of JF Ventures, LLC, Functional Fitness Labs, LLC (CrossFit Akron), F2 Nutrition, LLC and Primal Chiropractic, LLC, all based in Akron, Ohio. Josh recently joined noted business development expert, best-selling author and speaker, Brian Tracy, along with a select group of the world's leading experts, to co-author the book titled, Transform: The World's Leading Entrepreneurs and Professionals Get to the Heart and Soul of Transforming your Life, Business & Health. The book was released on September 18, 2014 by CelebrityPress™ – a leading business book publisher.
On the day of release, Transform reached best-seller status in two Amazon.com categories – reaching as high as #6 in the "Direct Marketing" category. The book also reached best-seller status in the "Marketing and Small Business" category. Josh contributed a chapter titled, "Fitness Training Goes Holistic – How a Renowned Strength and Conditioning Program Can Impact Every Area of Your Life."
Josh Felber is focused on challenging himself and those around him to consistent excellence. Blessed with the heart of an athlete, mind of a leader and an entrepreneurial spirit, he is not only effective in his approach to business, but also extremely gifted in motivating people to achieve their own goals. His intense drive and dedication to succeed has laid the foundation for his innovative approach to leadership.
Josh has been recognized multiple times in the National Who's Who of Entrepreneurs, was a National Winner of the ATT and USA Today Investment Challenge, and has been featured on radio and television in the greater Akron area. He also holds numerous certificates in CrossFit, Sports Performance, Nutrition and is an Eagle Scout. In addition to Transform, Josh also contributed to best-seller SuccessOnomics. He has appeared as an expert guest on the TV show "Health and Wellness Today," which was seen on NBC, CBS, ABC and FOX network affiliates around the country.
Josh has joined 3-Time Emmy® Award Winning Director and Producer, Nick Nanton, Esq., Emmy® Award Winning Producer JW Dicks, and independent filmmakers Shaina Koren and Mike Esposito, co-founders of Shaina Koren Cinematography, to produce a new inspirational documentary film. The film, titled "The Rebound," is a feature length documentary about a wheelchair basketball team and the quest of several adaptive athletes to overcome adversity in search of new opportunities. He has also recently signed on to Executive co-produce an upcoming documentary film about Chairman and CEO of the XPRIZE Foundation (www.xprize.org), and Best-Selling author, Peter Diamandis.
CelebrityPress™ describes the book:
When we think of transformation, we automatically think of metamorphosis or change. One of the first metamorphoses we discover as a child is the universally- quoted change of the caterpillar into the butterfly. The positive symbolism of this transformation is liberally applied to illustrate the change from 'ugly duckling' to 'elegant swan' in all fields.
This symbolism readily transfers to just about any change for the better. The guidance of individuals who have experienced positive change with mentoring, have taken calculated risks and enjoyed accomplishments in their field, may be seen as role models. We also note that the transformations of the PremierExperts® in this book are not limited by 'dollars and cents' measurement, but include body, mind and soul accomplishments.
The transforming experiences discussed by the PremierExperts® in this book cover many subjects including positive mindset changes, changes wrought by perseverance, passion, due diligence, restructuring, technology, systems, techniques, etc., …in fact, they cover positive changes that cut across numerous disciplines and fields.
After such a successful release, Josh Felber will once again be recognized by The National Academy of Best-Selling Authors™, an organization that honors authors from many of the leading independent best-seller lists.
Click HERE to order a copy of Transform: The World's Leading Entrepreneurs and Professionals Get to the Heart and Soul of Transforming your Life, Business & Health.
The royalties from this project will be given to Entrepreneurs International Foundation, a not-for-profit organization dedicated to creating unique launch campaigns to raise money and awareness for charitable causes.
More About Josh Felber:
Since beginning his first business as a computer dealer at the age of 14, the seed of entrepreneurship was planted and long-term success was destined to follow. While still in his teens, Josh started Merchant Financial Services, which became one of the largest entities in that industry. He led the company to generate annual transactions of over $5 Billion.
Other businesses in Josh's career have included ventures in satellite dish installation, nutraceuticals and green energy solutions.   In each of these opportunities he led the companies to be national leaders within their business vertical. As a Partner and Vice President of Lifemax, a nutraceutical company, he helped build the company from the ground floor and under his sales leadership the company reached millions in sales within 4 years and their products were on the shelves of 40,000 retail outlets in 30 different countries.
His most recent endeavor includes the opening and operation of multiple functional fitness facilities, currently located in the North East Ohio area. As an avid health and wellness advocate, Josh has been a long time runner and CrossFit proponent. He has received numerous awards for various competitions including multiple marathons and half-marathons. He has now taken his passion for health and wellness to a new level through the creation of Functional Fitness Labs, LLC (CrossFit Akron) in 2010. Each year of business has demonstrated significant growth.
Josh has also incorporated a chiropractic and rehab center with the gym facility for the benefit of his clientele. This model has proven to be very successful and will be used in future locations. Additionally, he will be launching a functional nutritional company to design, make and sell his own supplement lines.
Josh and his wife, Trina an entrepreneur a well, reside in Akron, Ohio with their daughter, Mia, and twin sons, Cash and Roman.
Additional information about Josh Felber and his companies can be found at www.joshfelber.com
About Celebrity Press™:
Celebrity Press™ is a leading business, health and wellness book publisher that publishes books from thought leaders around the world. Celebrity Press™ has published books alongside Jack Canfield, Brian Tracy, Dan Kennedy, Dr. Ivan Misner, Robert Allen and many of the biggest experts across diverse fields. CelebrityPress™ has helped launch over 1400 best-selling authors to date.
Learn more at http://www.celebritypresspublishing.com
###
Contact:
Matt Collins
Dicks and Nanton Celebrity Branding Agency®
800-980-1626
Matt@DNAgency.com
Keywords:
Josh Felber, JF Ventures, Functional Fitness Labs, CrossFit Akron, F2 Nutrition, Primal Chiropractic, business success coaching, venture capital for start ups, serial entrepreneur, CelebrityPress, Transform
Business Success Coach Josh Felber Hits Amazon Best-Seller List With New Book, "Transform" was originally published on JF Ventures
Sep
22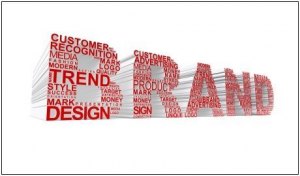 Why should you worry about Business Branding? A brand is defined as 'A distinguishing symbol, mark, logo, name, word, sentence or a combination of these items that companies use to distinguish their product from others in the market.' But branding is much more than what is specified in this definition. Everything from the quality of your product to the customer services and premises signifies your brand. Therefore, it must project what your business stands for and bring character and personality to your services.
The brand is not just about how you want it to be identified, rather how your consumer perceives it. Therefore involving quality and reliability at every step is essential to determine the standing and survival of your business with the changing customer demands in this competitive market. The controls are in your hand, so it is up to you to use them effectively.
There are simple measures that when adapted from the beginning can make your business go a long way. The key is to always have an effective strategy no matter the situation is good or unfavorable.
Tips for Developing an effective Business Brand
Here are some of the things that you should keep in mind:
Identifying Target Market
A target market means the group of people that your brand or service is directed to. The market is too competitive for you to assume a generalized strategy, therefore it is important to determine a target market, know their needs and expectations and then direct your services to cater to them.
Defining Business Values
The first thing that is essential is to have a clear idea of what you stand for. The next step is to propagate that idea and demonstrate it in everything that you do. Defining or creating business values not only determines your future progress but also allows your consumer to know what to expect out of it. It helps to build an impression of your product and although you can bring innovation into it, the core idea remains the same.
Creating Brand Recognition
This is the age of internet, so creating a rapid recognition for your brand is not as much of a hassle as it used to be. The key is to stand out in the midst of countless others. This is the only way you can grab attention and retain the right audience. Good visuals can create instant recognition, therefore the importance of well designed and distinctive logos and slogans cannot be emphasized more.
Why is Business branding important?
Creating a strong business brand requires constant work and new and effective ideas. Your brand is like an ambassador of your business in the market; its quality is a projection of your credibility. It should be able to deliver a clear message, connect with the audience and motivate the buyer.
The ABCs of Business Branding was originally published on JF Ventures
Sep
20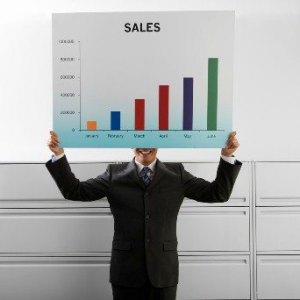 Sales are the nourishment that drives a business, and any start-up needs to keep finding ways to boost sales if they are to keep from going belly-up in the near future. However, bouts of feast and famine are not the kind of irregular results you need, but a solid strategy that can help you keep sales at a consistently high levels. Here are a few things you can do:
Define clear goals
People who don't know what they want in life tend to live quite unhappily. In order to reach a goal you need to first clearly define it. Figure out how much profit you wish to make by determining your cost and your breakeven point, and then build from there. From here you can easily calculate the amount of sales you need to make to reach the desired profit. Keep realistic but optimistic expectations; if you aim too low you're unlikely to do well.
Use technology
The easiest and most cost effective way to get your business some traffic is to create a website and do some social media marketing. There are lots of ways of getting people to share your page on social media websites and many low cost marketing gimmicks that can be used toboost your sales exponentially. You can also make sales through your websites by offering different online payment options. People are more likely to make a purchase if the option is available to them right there and then; a lot can happen between the computer screen and the store that can change their minds.
Also, computerizing your system and using gadgets like tablets makes your job easier and the whole process of selling much quicker and efficient, resulting in more professionalism and convenience for customers.
Work the customer
These are the people that your sales depend on, so be sure to know who they are. Figure out the demographics of your customers so you can aim your strategies on them. If you are interacting with them directly, remember we creatures driven by emotions; be charming and polite and make sure they like you. When pitching your product, don't just praise it shamelessly, but try to make the customer see why it is good for them and how it can change their life. Make them feel you care about them more than just making a sale. You should also come across as an authority in your field, so make sure you know your stuff. Also, don't be annoying; once you tell them how you can change their life, excuse yourself and walk away to give them a chance to breathe and decide to give your product a shot.
Follow up
Once you make a sale it is important to get back to the customer and get feedback on the product and their experience and turn them into permanent returning customers. If they were well-satisfied, ask them what they liked and try to retain these qualities. However, also welcome back disgruntled customers. Yes, that's right. These can be even more valuable than the satisfied variety. If they go ignored, they will tell anyone who would listen about their bad experiences (everyone loves to complain) and will damage your firm more than you can imagine. However, if you are able to fix the problem, and apologize thoroughly along with offering compensations, you can show them that you're willing to go the extra mile for them which will turn them into loyal long term customers who can then spread the good word.
Offer selling gimmicks
Sometimes people are just reluctant to try something new, in which case certain gimmicks are great for breaking the ice. They might not be willing to spend on something that might turn out to be bad, so offering free samples or money-back guarantees are great ideas as the customer has nothing to lose. You can also start a competition that the customer can enter by buying your product. To make existing customers return more often you can offer loyalty card on spending a certain amount which will let them avail certain discounts every time they visit.
Boost your sales with these simple steps and your business will soon see tremendous growth, and help you achieve success in all your endeavors. Get started with Business Growth Accelerator to jump start your sales.
5 Step Strategy to Boost your Sales was originally published on JF Ventures
Sep
19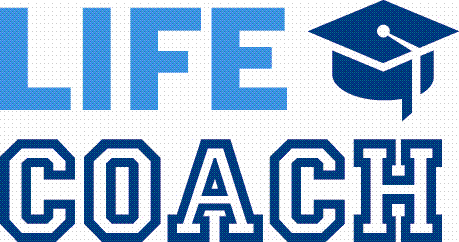 Do you need a Life Coach?  Psychologists say we all think we're better than we are.  Most people think they are good-looking or at least attractive, when in reality; most of us have average looks.  When researchers asked employees to rate their ability to get along with others, 60 percent rated themselves in the top 10%, and ninety-four percent of supervisors said they were doing a better job than the majority of their colleagues.
Illusions of superiority are so widespread that there's a name for the phenomenon.  It's called The Lake Wobegon Effect, and is the human tendency to overestimate one's achievements and capabilities in relation to others. This syndrome takes its name from the fictional hometown made famous by Garrison Keillor's radio show sign-off, "Lake Wobegon, where all the women are strong, all the men are good-looking, and all the children are above average."
We all have our "Lake Wobegon" days; good days, when we feel we're on top of our game.  On these days we're smart, confident, and ready to conquer the world.  At the other end of the spectrum, we have those days that aren't so great; days when we're a mess, disorganized, and incapable of making competent decisions.  On these "woe is me" days, when nothing goes right, we tend to keep to ourselves, and are less sociable than usual. The tendency to keep to ourselves when we're "down" comes from being taught to hide our vulnerability.  We don't want to supply anyone with the ammunition to "kick us when we're down."
Having a Lake Woebegon or "woe is me," day is normal and you can learn to make these minor mood swings work for you:
When you're feeling euphoric, run with it.  Use the energy that accompanies these positive feelings to accomplish something useful, or to achieve a goal. Don't let "good days" go to waste.
When you're experiencing a "woe is me" moment, take time to relax and reflect on all the things you have to be thankful for.  Don't try to force yourself to be jovial, instead listen to your inner voice, meditate and try to analyze the cause behind the negativity you're experiencing.
Learn to recognize Lake Woebegon and "woe is me" days in others.  Don't take it personally if someone is unusually quiet or less than enthusiastic in their interactions with you.  Be patient, supportive, show empathy, don't lecture and don't label.
When a co-worker, friend or family member is under the influence of the Lake Webegon Effect, you might be tempted to "knock them down a notch" but resist the temptation.  Instead, listen, encourage, and assist them to excel in whatever project or task is at hand.
It's important to understand that mood swings are a part of being human, and we all have them.  But it's also important to recognize when your mood or someone else's, has gone beyond normal and may be a symptom of excessive stress or even depression.
The Lake Woebegon Effect and "woe is me" moods are small aspects of the human emotional dimension, and beyond awareness and empathy, don't require serious intervention.  But, when your reactions to everyday situations become extreme or out of control, it may be time to seek the advice of an experienced life coach.  A life coach can help you discover how to bring your life into balance through exercises and practices that are designed to empower you and increase your well being.
Life coaching encompasses the six dimensions to well being: physical, social, psychological, emotional, intellectual and spiritual, and while each is equally important, keeping them in balance can be a challenge.  For help in attaining the rewards offered by a well balanced life, please contact us.
Life Coach Finding the Balance between Lake Wobegon and Woe is Me was originally published on JF Ventures
May
02
Stuff I Like
Feasts from a Paleo Garden

Wondering what to do with all that zucchini? Guest Cavegirl blogger Heather Seikel has been busy in her garden this...

Paleo f(x) Review and Exciting News from the CaveGirl!

We are finally settled back in after a very exciting trip to Austin for Paleo f(x). Now that we are back home, we wanted to share some highlights of our trip!

New Ingredients You'll Love

What's the best thing about new Primal products?! All new, better for you ingredients to love! We've packed our ...

Good Health Begins in the Mouth

And bad health begins there, too! Almost everything we put in our bodies, for better or worse, has an effect. And it...

Acne- More Adults Silently Suffer Than You Think!

I know many suffer from acne- I did until I fixed my diet (Paleo), supplementation AND my...

What is important to Primal Life Organics?... Paleo Skincare!

Our Skin-Food is made in a kitchen, not a factory.