Sep
20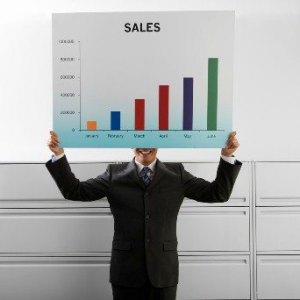 Sales are the nourishment that drives a business, and any start-up needs to keep finding ways to boost sales if they are to keep from going belly-up in the near future. However, bouts of feast and famine are not the kind of irregular results you need, but a solid strategy that can help you keep sales at a consistently high levels. Here are a few things you can do:
Define clear goals
People who don't know what they want in life tend to live quite unhappily. In order to reach a goal you need to first clearly define it. Figure out how much profit you wish to make by determining your cost and your breakeven point, and then build from there. From here you can easily calculate the amount of sales you need to make to reach the desired profit. Keep realistic but optimistic expectations; if you aim too low you're unlikely to do well.
Use technology
The easiest and most cost effective way to get your business some traffic is to create a website and do some social media marketing. There are lots of ways of getting people to share your page on social media websites and many low cost marketing gimmicks that can be used toboost your sales exponentially. You can also make sales through your websites by offering different online payment options. People are more likely to make a purchase if the option is available to them right there and then; a lot can happen between the computer screen and the store that can change their minds.
Also, computerizing your system and using gadgets like tablets makes your job easier and the whole process of selling much quicker and efficient, resulting in more professionalism and convenience for customers.
Work the customer
These are the people that your sales depend on, so be sure to know who they are. Figure out the demographics of your customers so you can aim your strategies on them. If you are interacting with them directly, remember we creatures driven by emotions; be charming and polite and make sure they like you. When pitching your product, don't just praise it shamelessly, but try to make the customer see why it is good for them and how it can change their life. Make them feel you care about them more than just making a sale. You should also come across as an authority in your field, so make sure you know your stuff. Also, don't be annoying; once you tell them how you can change their life, excuse yourself and walk away to give them a chance to breathe and decide to give your product a shot.
Follow up
Once you make a sale it is important to get back to the customer and get feedback on the product and their experience and turn them into permanent returning customers. If they were well-satisfied, ask them what they liked and try to retain these qualities. However, also welcome back disgruntled customers. Yes, that's right. These can be even more valuable than the satisfied variety. If they go ignored, they will tell anyone who would listen about their bad experiences (everyone loves to complain) and will damage your firm more than you can imagine. However, if you are able to fix the problem, and apologize thoroughly along with offering compensations, you can show them that you're willing to go the extra mile for them which will turn them into loyal long term customers who can then spread the good word.
Offer selling gimmicks
Sometimes people are just reluctant to try something new, in which case certain gimmicks are great for breaking the ice. They might not be willing to spend on something that might turn out to be bad, so offering free samples or money-back guarantees are great ideas as the customer has nothing to lose. You can also start a competition that the customer can enter by buying your product. To make existing customers return more often you can offer loyalty card on spending a certain amount which will let them avail certain discounts every time they visit.
Boost your sales with these simple steps and your business will soon see tremendous growth, and help you achieve success in all your endeavors. Get started with Business Growth Accelerator to jump start your sales.
5 Step Strategy to Boost your Sales was originally published on JF Ventures
Sep
19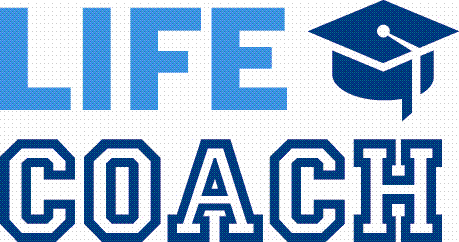 Do you need a Life Coach?  Psychologists say we all think we're better than we are.  Most people think they are good-looking or at least attractive, when in reality; most of us have average looks.  When researchers asked employees to rate their ability to get along with others, 60 percent rated themselves in the top 10%, and ninety-four percent of supervisors said they were doing a better job than the majority of their colleagues.
Illusions of superiority are so widespread that there's a name for the phenomenon.  It's called The Lake Wobegon Effect, and is the human tendency to overestimate one's achievements and capabilities in relation to others. This syndrome takes its name from the fictional hometown made famous by Garrison Keillor's radio show sign-off, "Lake Wobegon, where all the women are strong, all the men are good-looking, and all the children are above average."
We all have our "Lake Wobegon" days; good days, when we feel we're on top of our game.  On these days we're smart, confident, and ready to conquer the world.  At the other end of the spectrum, we have those days that aren't so great; days when we're a mess, disorganized, and incapable of making competent decisions.  On these "woe is me" days, when nothing goes right, we tend to keep to ourselves, and are less sociable than usual. The tendency to keep to ourselves when we're "down" comes from being taught to hide our vulnerability.  We don't want to supply anyone with the ammunition to "kick us when we're down."
Having a Lake Woebegon or "woe is me," day is normal and you can learn to make these minor mood swings work for you:
When you're feeling euphoric, run with it.  Use the energy that accompanies these positive feelings to accomplish something useful, or to achieve a goal. Don't let "good days" go to waste.
When you're experiencing a "woe is me" moment, take time to relax and reflect on all the things you have to be thankful for.  Don't try to force yourself to be jovial, instead listen to your inner voice, meditate and try to analyze the cause behind the negativity you're experiencing.
Learn to recognize Lake Woebegon and "woe is me" days in others.  Don't take it personally if someone is unusually quiet or less than enthusiastic in their interactions with you.  Be patient, supportive, show empathy, don't lecture and don't label.
When a co-worker, friend or family member is under the influence of the Lake Webegon Effect, you might be tempted to "knock them down a notch" but resist the temptation.  Instead, listen, encourage, and assist them to excel in whatever project or task is at hand.
It's important to understand that mood swings are a part of being human, and we all have them.  But it's also important to recognize when your mood or someone else's, has gone beyond normal and may be a symptom of excessive stress or even depression.
The Lake Woebegon Effect and "woe is me" moods are small aspects of the human emotional dimension, and beyond awareness and empathy, don't require serious intervention.  But, when your reactions to everyday situations become extreme or out of control, it may be time to seek the advice of an experienced life coach.  A life coach can help you discover how to bring your life into balance through exercises and practices that are designed to empower you and increase your well being.
Life coaching encompasses the six dimensions to well being: physical, social, psychological, emotional, intellectual and spiritual, and while each is equally important, keeping them in balance can be a challenge.  For help in attaining the rewards offered by a well balanced life, please contact us.
Life Coach Finding the Balance between Lake Wobegon and Woe is Me was originally published on JF Ventures
May
02
Apr
30
Apr
29
Apr
28
We are finally settled back in after a very exciting trip to Austin for Paleo f(x). Now that we are back home, we wanted to share some highlights of our trip!

The week leading up to Paleo f(x) had the Primal Life Organics team in overdrive. Despite the fact that we were making…
Apr
21
Apr
20
Apr
19
Stuff I Like
Feasts from a Paleo Garden

Wondering what to do with all that zucchini? Guest Cavegirl blogger Heather Seikel has been busy in her garden this...

Paleo f(x) Review and Exciting News from the CaveGirl!

We are finally settled back in after a very exciting trip to Austin for Paleo f(x). Now that we are back home, we wanted to share some highlights of our trip!

New Ingredients You'll Love

What's the best thing about new Primal products?! All new, better for you ingredients to love! We've packed our ...

Good Health Begins in the Mouth

And bad health begins there, too! Almost everything we put in our bodies, for better or worse, has an effect. And it...

Acne- More Adults Silently Suffer Than You Think!

I know many suffer from acne- I did until I fixed my diet (Paleo), supplementation AND my...

What is important to Primal Life Organics?... Paleo Skincare!

Our Skin-Food is made in a kitchen, not a factory.

Why did I develop Dirty Mouth Primal Toothpowder???



My daughter had a defect in one of her teeth that occurred during fetal development. It was...